La distribution de la troisième saison de Twin Peaks est disponible.
Comme d'habitude, dans ce genre de situation, il y a ceux qui veulent tout savoir et qui analysent toutes les informations qui filtrent (volontairement, ou non) à propos de la production. Comme on s'adonnait jadis à l'interprétation des épisodes, c'est aujourd'hui la spéculation qui règne.
Il y a des certitudes: des noms qui figurent déjà au générique et qu'on reconnait sans peine. D'autres qui annoncent de nouveau personnages… et des absents.
Les absents
Commençons par ceux qui nous ont quitté :
Hank Worden (le vieux serveur, 1992); John Boylan (le maire, Dwayne Milford, 1994); Frank Silva (Bob, 1995); Jack Nance (Pete Martell, 1996); Don Davis (Garland Briggs, 2008); France Bay (Mme Tremond/Chalfont, 2011), David Bowie (Philp Jeffries, 2016).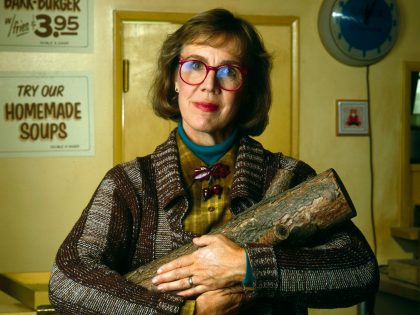 Catherine Coulson (Margaret, la femme à la bûche) a joué au moins quelques scènes de la série avant sa mort en 2015.
Miguel Ferrer (Albert Rosenfield), Warren Frost (Dr. Hayward) et Michael Parks (Jean Renault) sont décédés en 2017.
Parmi les survivants, on peut comprendre l'absence de Ian Buchanan (Dick Tremayne); Robin Lively (Lara Milford); Billy Zane (John J. Wheeler) ou même Chris Mulkey (Hank Jennings). On peut excuser Piper Laurie (Catherine Martell, 84 ans), ou à la rigueur Lara Flynn Boyle (Donna Hayward, qui avait déjà dit non à Fire Walk with Me) ; mais on s'étonne que Moira Kelly, qui l'avait remplacée dans le film, ne prenne pas sa place. Il y a fort à parier qu'on en apprendra plus sur son sort puisque le reste de la famille Hayward (y compris ses deux sœurs) sera présent.
Bon, d'accord, elle est morte dans l'histoire mais un petit retour de Joan Chen (Josie Packard) aurait été le bienvenu, d'autant que Ray Wise (Leland Palmer) et Sheryl Lee (Laura Palmer), mais aussi Walter  Olkewicz (Jacques Renault), décédés également, seront de la fête.
Plus regrettable encore: Eric DaRe (Leo Johnson) n'est pas sur la liste. On l'avait laissé dans une situation inconfortable à la fin de la saison 2… On aura peut-être le fin mot.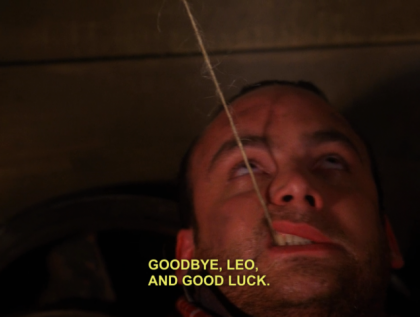 Décevante aussi, l'absence de Heather Graham (Annie Blackburne) restée coincée dans la loge noire, sans doute.
Et Michael J. Anderson ! Twin Peaks sans son nain… on espère une erreur. Il y a bien une autre personne de petite taille dans la distribution, mais pourquoi ne pas reprendre l'original ?
Enfin, Michael Ontkean (le shérif Harry S. Truman) manquera aussi à l'appel. Il sera remplacé par un autre shérif Truman, Frank de son prénom (interprété par Robert Forster qui devait jouer un détective dans Mulholland Drive si le pilote était devenu une série)… à suivre !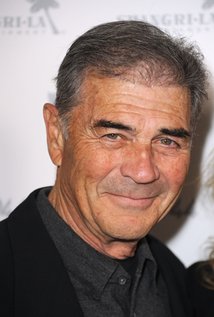 Les nouvelles têtes
Donc, on peut se faire plaisir en étudiant la distribution de la saison à venir. Car en plus du nombre impressionnant d'acteurs qui reprennent leur personnage [marqués R dans la liste ci-dessus], on a droit à quelques grands noms de l'écran:
Monica Belucci [Le Pacte des loups; Mission: Cléopâtre; Maxtrix Reloaded; 007 Spectre…]
Jim Belushi [Saturday Night Live; Wild Palms; K-9…]
John Billingsley [Star Trek: Enterprise; True Blood; Masters of Sex…]
Gia Carides [Austin Powers; Ballroom Dancing; Mariage à la grecque…]
Michael Cera [Arrested Development…]
Richard Chamberlain [Les Oiseaux se cachent pour mourir, Shogun…]
Jeremy Davies [Lost; Il faut sauver le soldat Ryan...]
Meg Foster [The Originals; Pretty Little Liars; mais surtout The Mod Squad avec Peggy Lipton (Norma Jennings)]
Ashley Judd [Divergente…]
Robert Knepper [Prison Break; Heroes…]
Jennifer Jason Leigh [Existenz; Last Exit to Brooklyn; Flesh and Blood; Hitcher; Weeds; Revenge…]
Tim Roth [Lie to Me; Vincent & Theo; Reservoir Dogs; Pulp Fiction…]
John Savage [Hair; Maria's Lovers; Carnivale…]
Ethan Suplee [Earl; American History X…]
Lauren Tewes [Julie dans La Croisière s'amuse !]
S'ajoutent à cette liste un bon nombre de noms qui gravitent depuis longtemps dans les sphères lynchiennes (marqués L dans la liste). Des acteurs, comme Laura Dern [Blue Velvet; Sailor et Lula], Balthazar Getty [Lost Highway] et Naomi Watts [Mulholland Drive], des membres de la famille, comme Emily Stofle (sa femme), Riley Lynch (son fils), mais aussi des producteurs, des décorateurs (quand on connaît l'origine de Bob…).
On y voit beaucoup de jeunes acteurs (enfants et adolescents) ce qui laisse présager de scènes au lycée ou au collège pour une nouvelle génération de personnages.
Probablement sans conséquence: de nombreux acteurs de doublage, également. Un travail sur la voix, chez David Lynch, ce n'est jamais exclu.
Ce qui ressort aussi c'est le nombre de cascadeurs dans la liste. Soit ils sont inclus par erreur, soit il y a une scène particulière avec eux (on peut imaginer une convention de cascadeurs au Great Northern Hotel).
La présence de nombreux musiciens fait également réfléchir (notamment Eddie Vedder de Pearl Jam, Robin Fink et Trent Reznor de Nine Inch Nails – voir les noms marqués M dans la liste). Auront-ils tous un rôle, ou chaque épisode nous réserve-t-il un musicien différent dans le Relais ? Auquel cas il faut s'attendre à une B.O. de folie, car s'y ajoutent l'inévitable Julee Cruise, l'inoubliable Rebekah Del Rio (qui chantait Crying/Llorando dans Mulholland Drive), et Chrysta Bell, que Lynch a décrit comme sa muse.
Enfin, la présence de nombreux acteurs asiatiques ouvre à la spéculation. [Oui, je veux savoir ce qu'est devenue Josie Packard!]
Mais que serait Twin Peaks sans Bob le tueur ?
Et là — spéculation suprême — on peut se prendre à espérer en regardant la photo des acteurs…